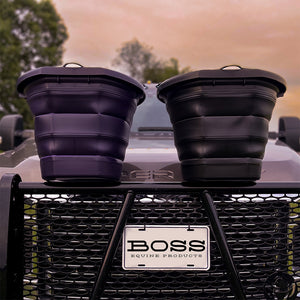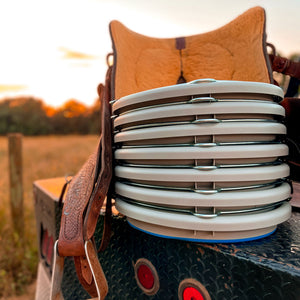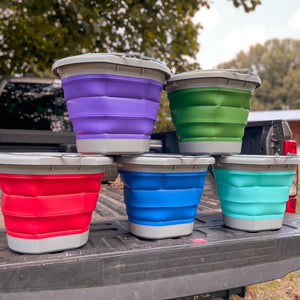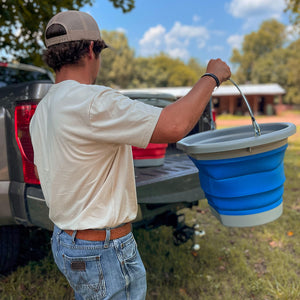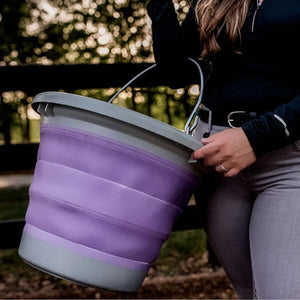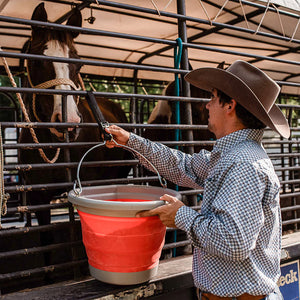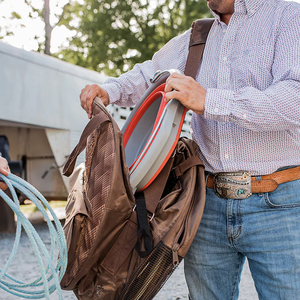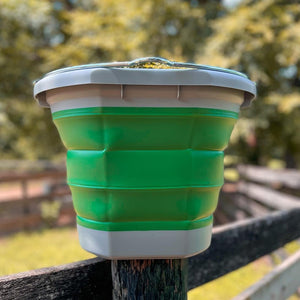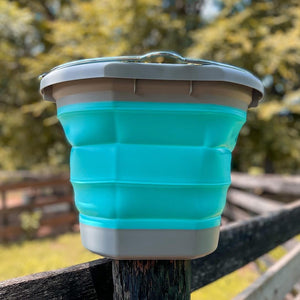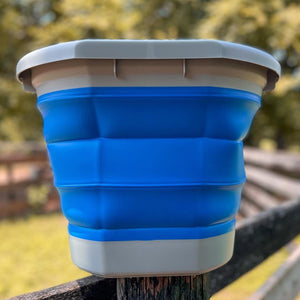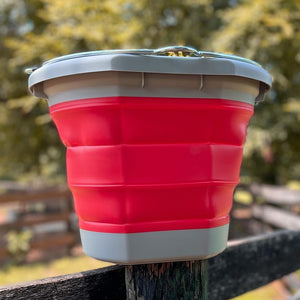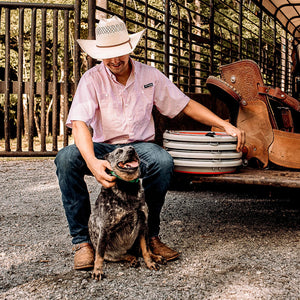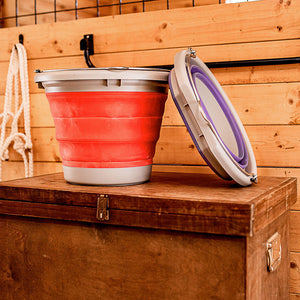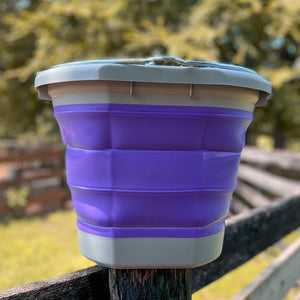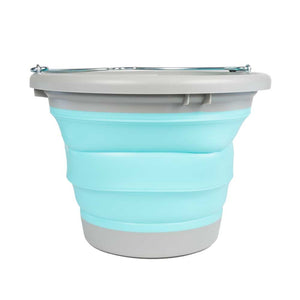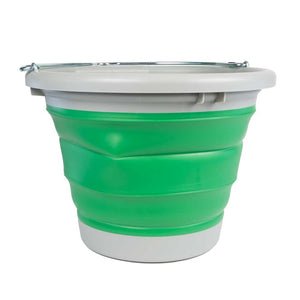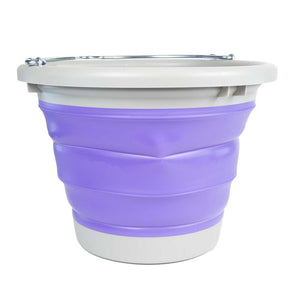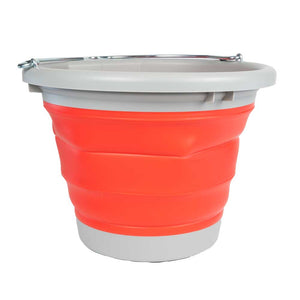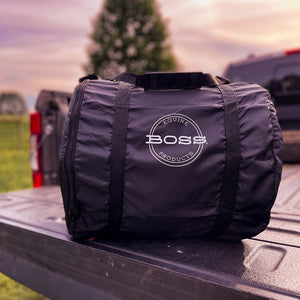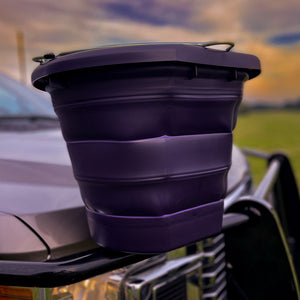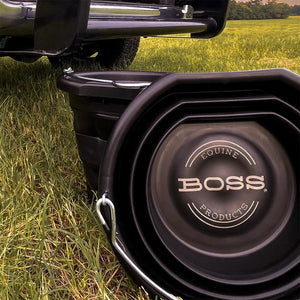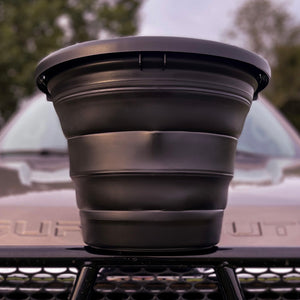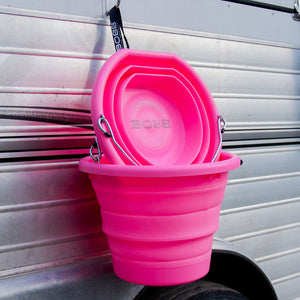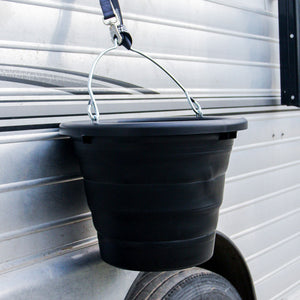 Boss Bucket - Collapsible Bucket
NOW AVAILABLE in Black and Midnight Purple
Our BOSS™ Bucket lays flat at just 3 inches tall, making it the most compact equine bucket ever made. Great for travel and storage, you can stack 6 of our collapsible water and feed horse buckets to equal the height of one regular bucket. 

Lightweight, made with a durable hard plastic rim and bottom with a thick silicone middle, BOSS™ buckets were made to last with the highest quality resources. 
ONLY 3 INCHES THICK WHEN COLLAPSED
PERFECT FOR ALL DISCIPLINES!
BOSS BUCKETS HOLD A LITTLE OVER 5 GAL - MORE THAN YOUR STANDARD HORSE BUCKET.
THE BOSS BUCKET WEIGHS ONLY 3LBS MAKING IT LIGHTWEIGHT AND COMPACT
6 BOSS BUCKETS STACKED ARE THE SAME HEIGHT AS 1 REGULAR BUCKET. 
BUILT TO LAST! IT CAN WITHSTAND 180LBS OF PRESSURE AND SNAP RIGHT BACK INTO PLACE!
Add the Travel Bag to your order for an additional $12!
Since when have you been able to carry 10 buckets at a time?
Now you can with the BOSS™ Travel Bag! Designed to carry 10 of our BOSS™ Buckets with ease, freeing up your hands to lead your horses, tote hay, or whatever else you may need. Talk about a GAME CHANGER! 
*This item does not qualify for free shipping*